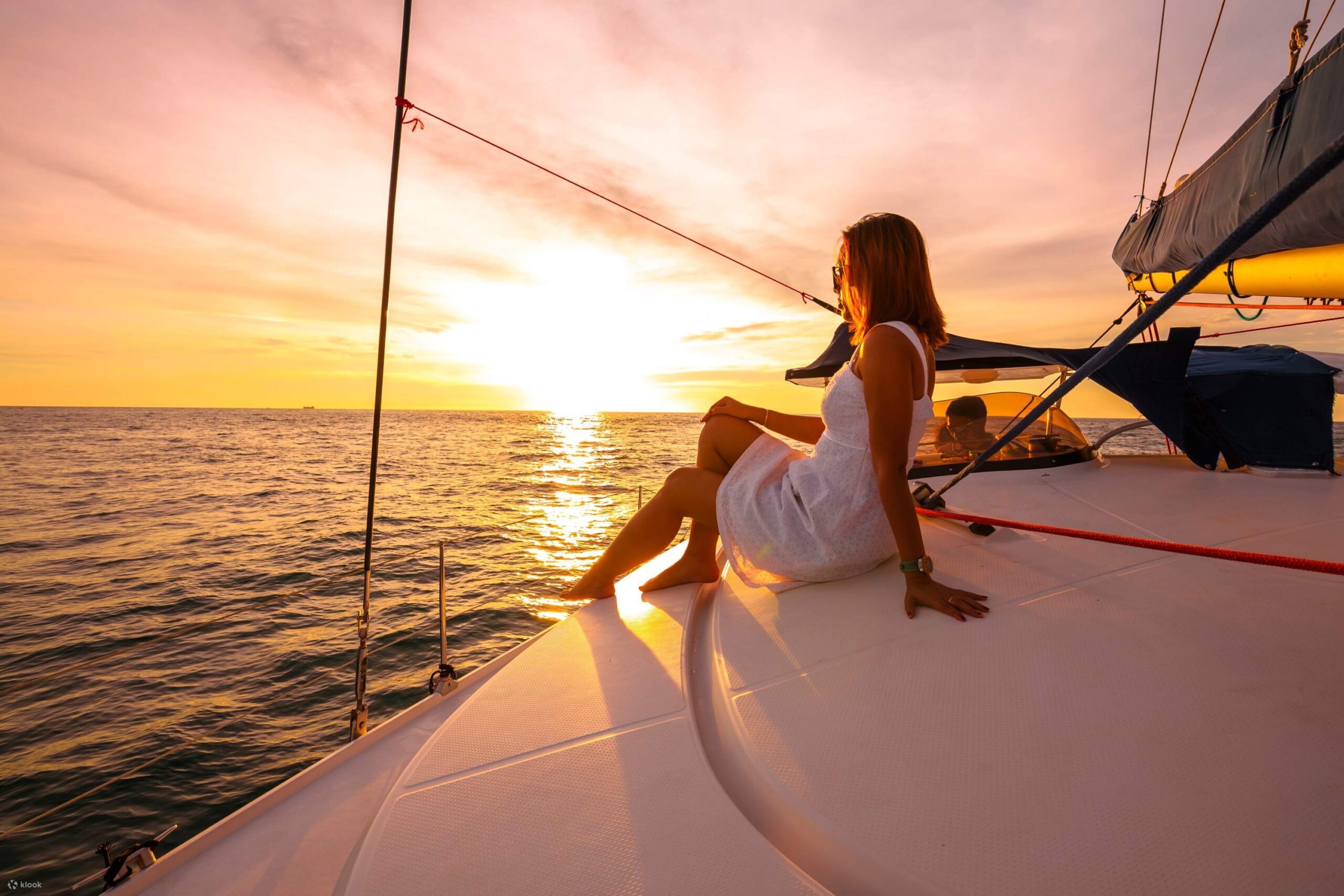 Be witness a beautiful sunset on board a sailing boat, soak up its power and share unforgettable moments with your couple. Feel like a guest and captain of a sailboat at the same time. Give the gift of a romantic night on a sailing boat and become the host of the most perfect night that you can give to someone very special.
We propose an original gift for your couple: a romantic sunset on a sailboat. Dare to take a dip in the sea or maybe you just want to wrap yourselves in the magical calm of the evening, spectators of the red sunset.
On the way back to port, our skipper will show you the basic operation of the boat's facilities.
Take control of the boat and get ready for a night on your own! Everything will be arranged in the master cabin. Soft music on deck, where we will serve you a snack to whet your appetite and start enjoying the lively life of the port. Can you imagine a better romantic gift?
If you wish, our waiter will serve you a very special dinner on board: a dreamy evening as a prelude to an unforgettable night. Book now, we will be delighted to offer you a unique romantic experience.