A sailing trip in Barcelona to enjoy the city in a different way! That's the plan: a boat trip in Barcelona.
A sailing excursion in Barcelona with your friends on a great and fun excursion and feel the pleasure of seeing Barcelona from the sea.
Our boat trip experience in Barcelona can be enjoyed just for the fun of sailing, or if you wish we will offer you another perspective of the city, a historical perspective and the continuous change of the coastline of Barcelona over time. We will travel through centuries of history of the city and its relationship with the sea, sailing through the history of the city, but also having moments of relaxation and fun.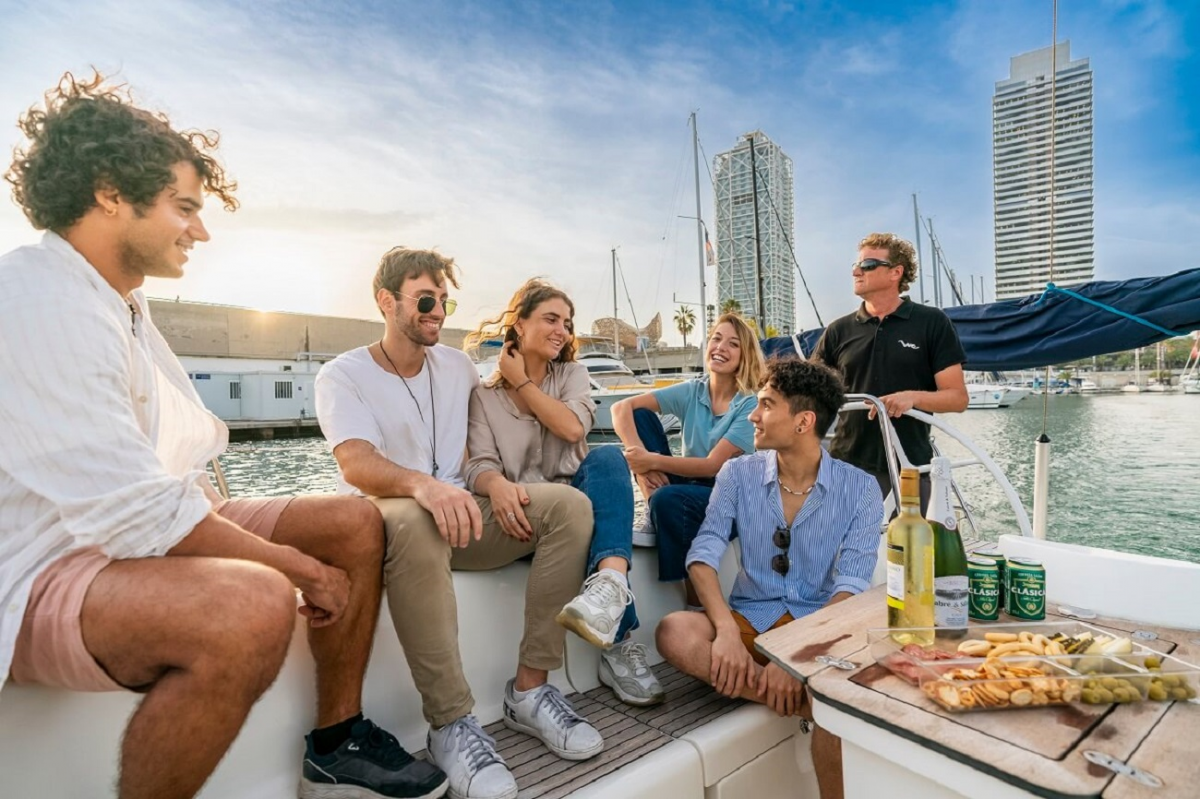 Barcelona is a changing city, a city that looks at the sea and grows with it, walking along the seafront and as if in an augmented virtual reality you will contemplate from another perspective, a city of legends, pride and common effort. Did you know that the sea reached as far as Santa Maria del Mar Basilic?
Before returning to port, if the weather permits, can we take a swim, toasting with champagne for this magical moment, enjoying the snacks and drinks on board, listening to your favourite music?
Of course, if you want to enjoy the experience sharing the boat trip in Barcelona with other people, you can also book a shared sailing excursion!
Of course, if you wish, you can take the helm under the supervision of the skipper, and if you want, to replenish your energy, book with us a great meal or snack on board.
Sail and enjoy a private sailing trip in Barcelona, discover the city from the sea and organise boat trips in Barcelona.
And maybe, if you dare, you will want to become a real skipper and get the certificate of pleasure craft skipper in Barcelona in our sailing school in Barcelona.